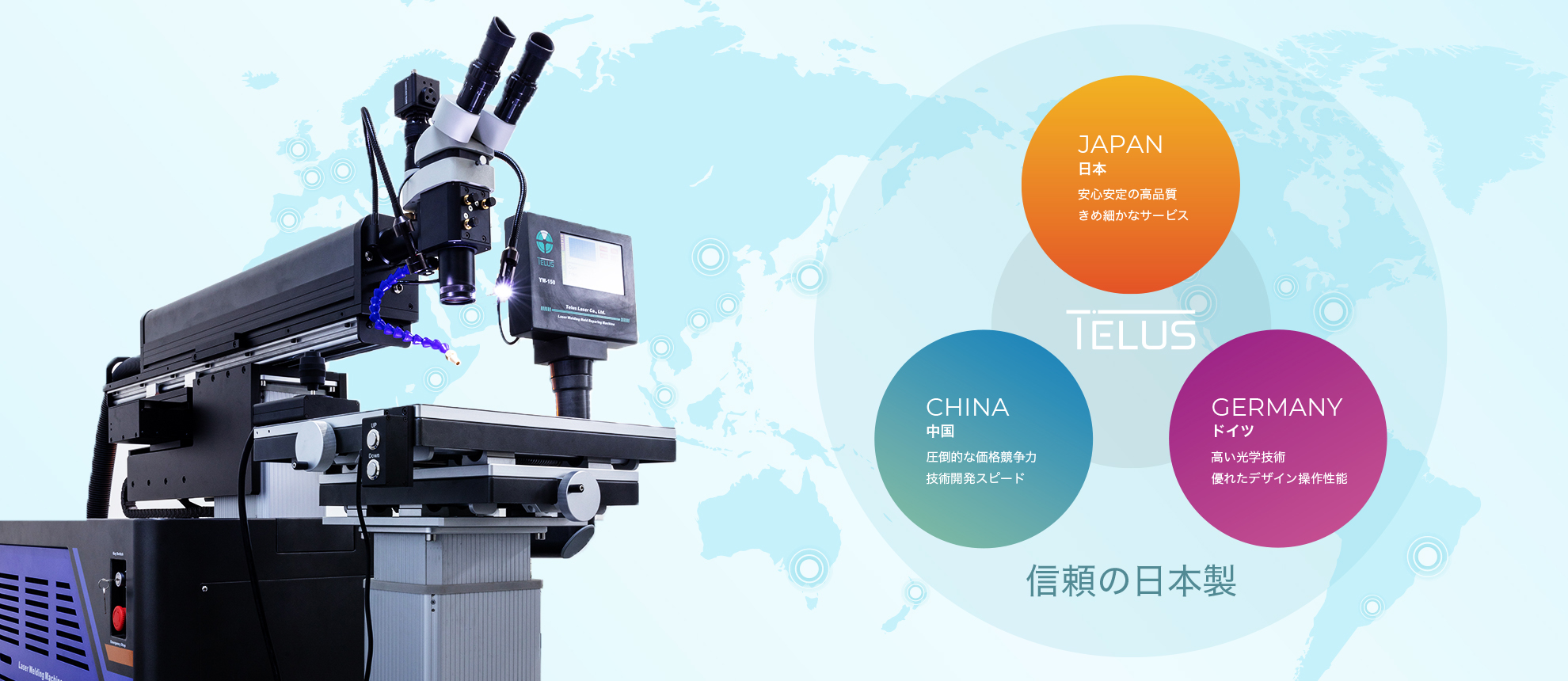 Here at Telus, we utilize revolutionary laser technology which we hope can brighten our customer's future and society at whole.
Our name Telus comes from the Japanese word "terasu" and also the English phrase "Tell us" because we want to work with the client to solve their dilemmas.
Engineers from Japan, China and Germany work together at Telus Laser where we always provide cutting-edge technology and products with famed Japanese customer care to global clients.
About us
Company name
Telus laser Co., Ltd.
CEO
Feng ShuGang
COO
Yuji Saito
URL
https://teluslaser.co.jp/
Head office
2-26-401 Kokubun, Tennouji, Osaka, Japan Zip code: 543-0044
TEL:+81-6-6777-3483 / FAX:+81-6-6777-3483
Shizuoka branch
3-10-26 Minamiabe, Suruga, Shizuoka Zip code: 422-8054
TEL:+81-54-270-7798 / FAX:+81-54-270-7799
Business segments
Laser and are-diseharging devices. R&D, manufacturing, sales
Established in
August 1st, 2019
Capital
JPY20,000,000.
Major bank
Sumitomo Mitsui, Mitsubishi UFJ