PULSE YAG LASER

T-LASER YW-150 / 200
What is T-LASER?
T-LASER is a product that embodies the corporate philosophy of Telus Laser. It is a laser welding system specialized for low range power output, and because of the pulse emission, it does not store heat in the workpiece. This high-quality welding technology does not adversely affect the base metal, such as with distortion, under-cutting, hardness changes, etc. It can be used for mold repair of precision dies and machine parts such as with plastics, die castings, press dies. Tig welding, which is a conventional repair method, required years of training and practice. Since T-LASER has a low heat input, anyone can easily perform high-quality precision welding. Even with a shortage of skilled welders in any given job market, T-LASER will not be affected.
Main Applications
| | |
| --- | --- |
| Mold Repair | Repair of plastic injection molds, rubber injection molds, diecasting molds, press molds, glass forming molds. |
| Metal Surface Repair | Repair of worn areas, pin holes, dents, machining mistakes on sheet metal rollers snd shafts etc. |
| Repair of Welding Defects | Ideal for repair of under-cuts and pin holes caused by Argon(TIG) welding. |
| Precision Welding | Precision welding of thin plates, thin-walled pipes, micro wires etc. as well as various electronic parts and medical instruments. |
The difference between Laser welding and Argon / TIG welding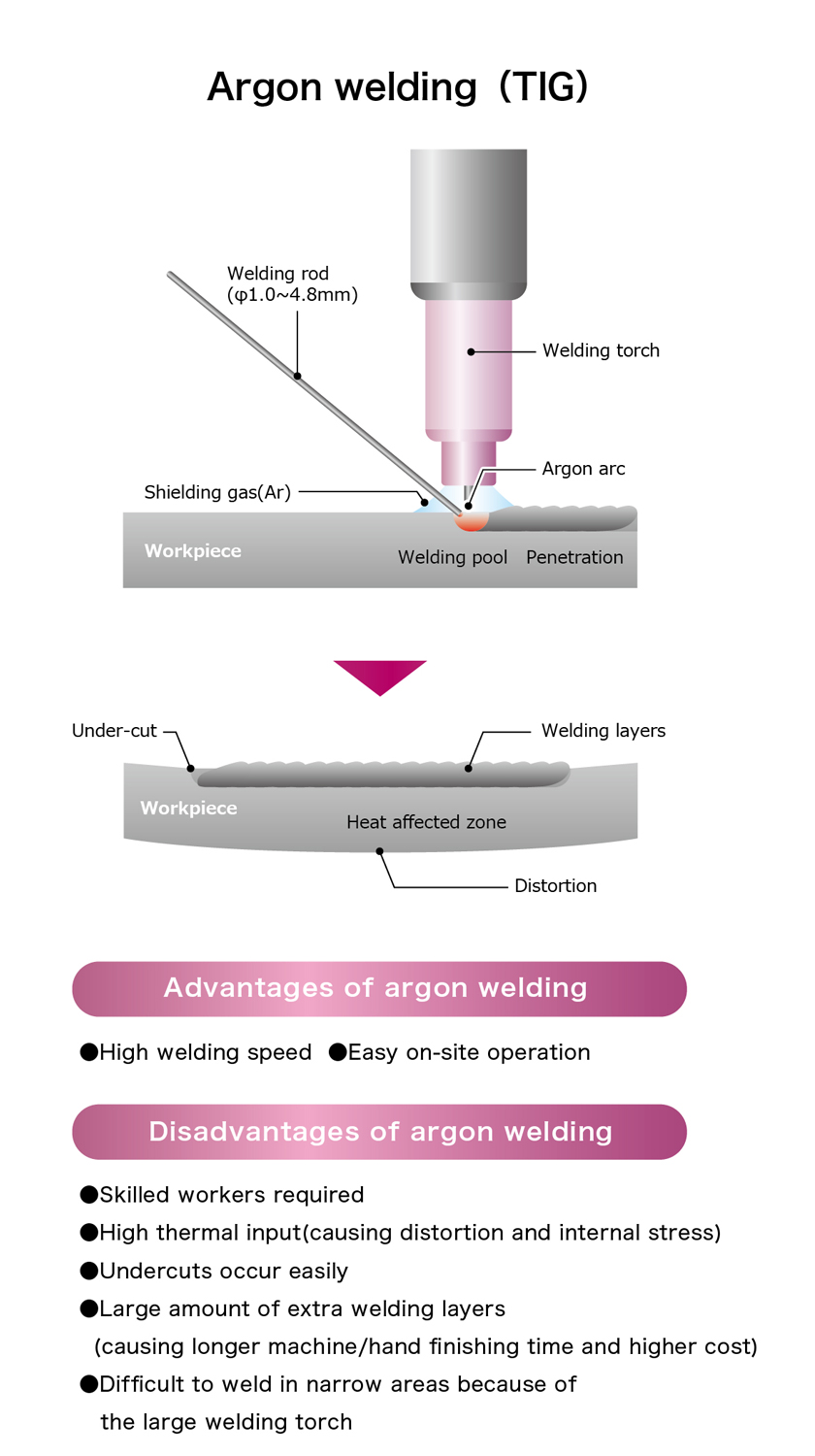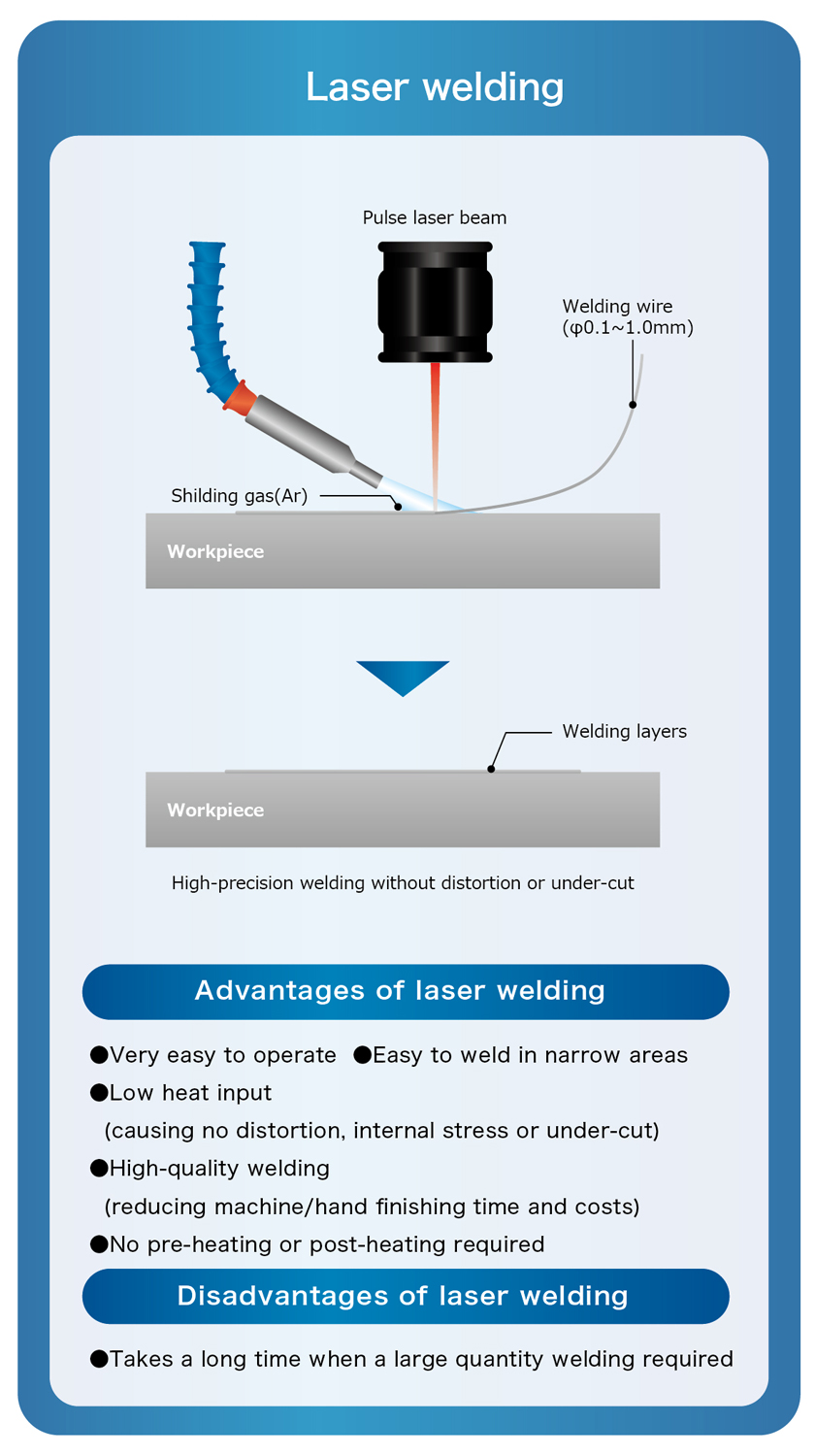 The Story of T-LASER
Laser welding is now an indispensable technology for mold repair. We have met many customers who said "I want a laser welder, but it's expensive and I'm worried whether or not we can use it effectively in-house" This is the real voice of mold maintenance technicians, and it is a big reason why they have not made a decision to purchase a laser welder. It is difficult to make a large investment in maintenance equipment that is not production equipment. In addition, since the precision mold for cladding has a complex three-dimensional shape, you may think "Even if we have a laser welder, can we really manage all the repairs by ourselves? " In order to tackle this problem we have developed a unique system called T-TRACK that can be used to easily program the welding path in a short time. Thanks to Telus's unique technology and a thorough customer support system, anyone can easily perform tasks that previously only skilled technicians could accomplish.
High quality
Our exceptional optical design produces a superior laser beam. T-LASER provides a very stable output range, from precise welding to high power welding.
Suprisingly low proce
T-LASER is the finest laser welder in Japan thanks to our technical know-how and thorough quality control. Despite that, its comparatively low price makes it easy to implement for any company.
Exclusive technology
We have a great product line-up to tackle any size workpiece big or small. T-TRACK enables easy welding repair with its programmable welding path system. Making the power supply cartridge-based greatly enhances its maintainability.
User friendliness and support
With our customer support and training, anyone can weld like a pro. We offer high quality products along with excellent customer care.
Why choose us?
T-TRACK
A programmable welding path system called "T-TRACK". It can give the customer a new sense of control by letting them program the welding path quickly and then letting them rotate the special jog dial to adjust the laser beam as desired. T-TRACK provides you with even easier welding on complex workpieces in three dimensions.
Programming StepsEasy to progrram welding path in a short time.Allows intuitive operation for speed control forward / backward movement, and offset path welding.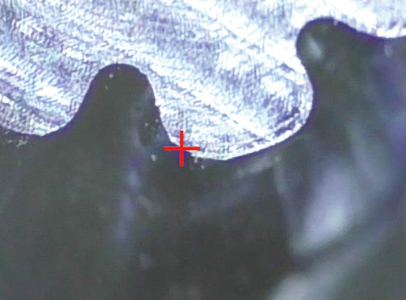 Set crosshairs at desired location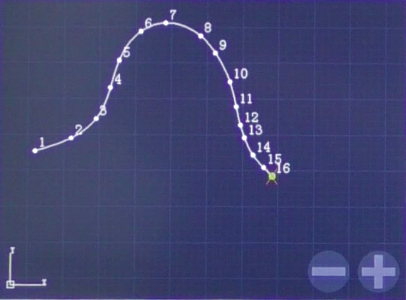 Create a welding path point by point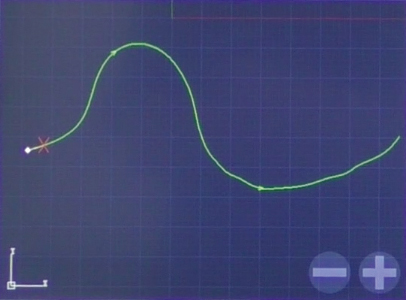 Finalize path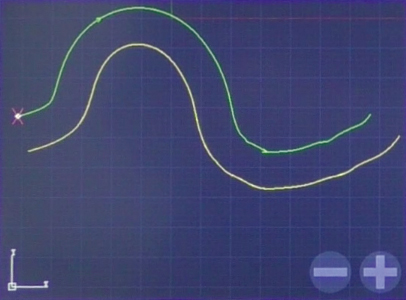 Create offset bead to overlap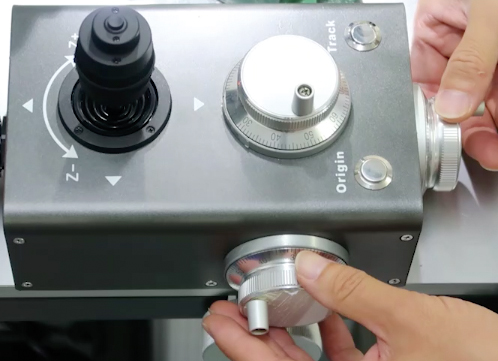 Crosshairs can move in 0.01mm increment by turning jog dial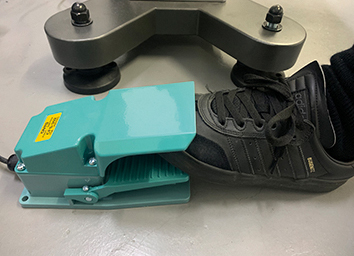 Step on pedal to mark points for welding path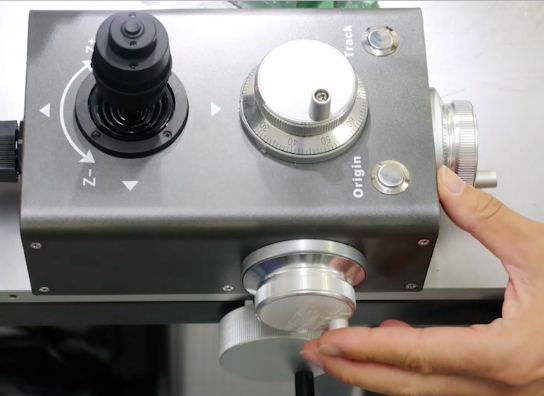 Turn jog dial to have welder head track along programmed path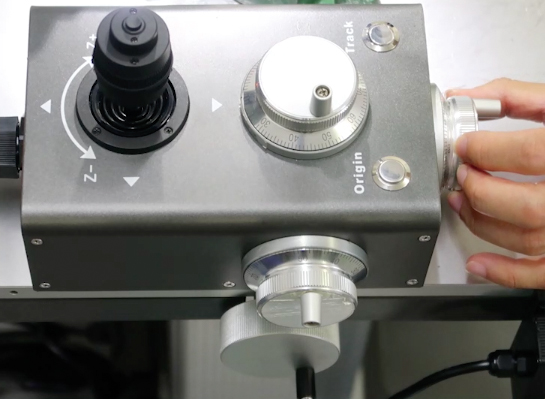 T-LASER can be used in many different applications
We can customise our machines to match your needs
We recommend the motorized workstation model for large workpieces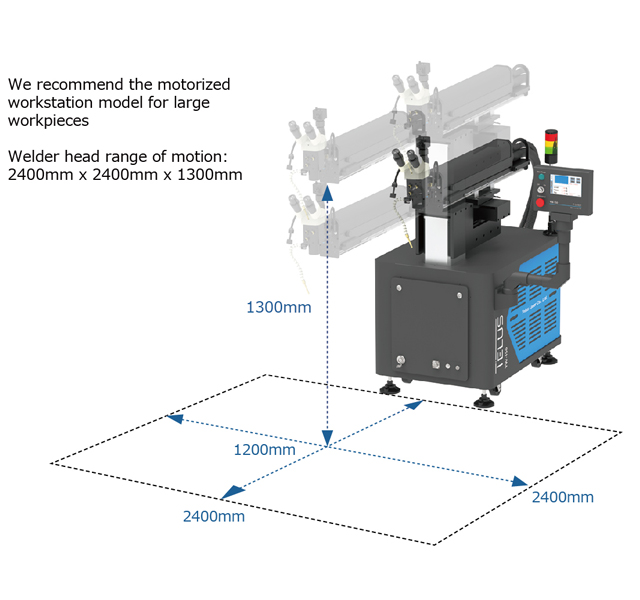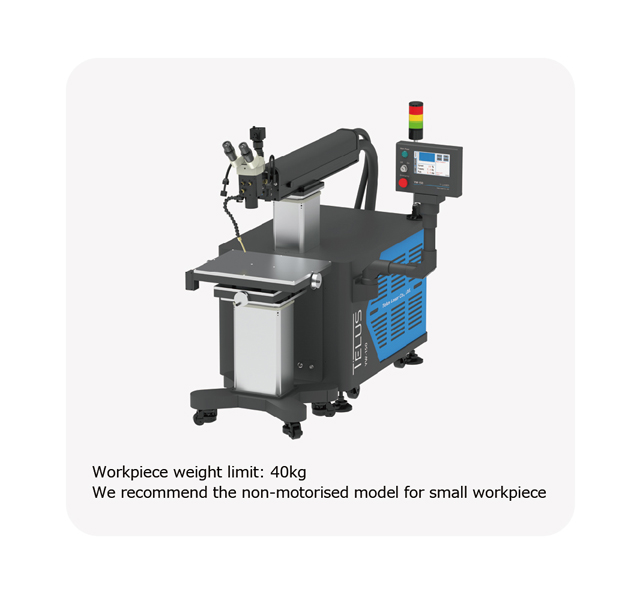 Superior laser quality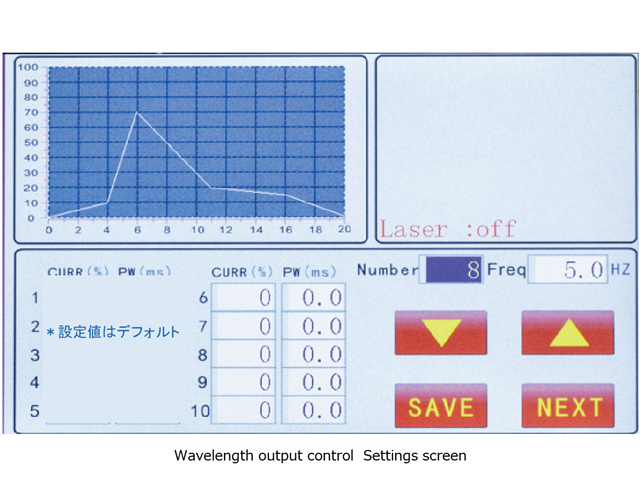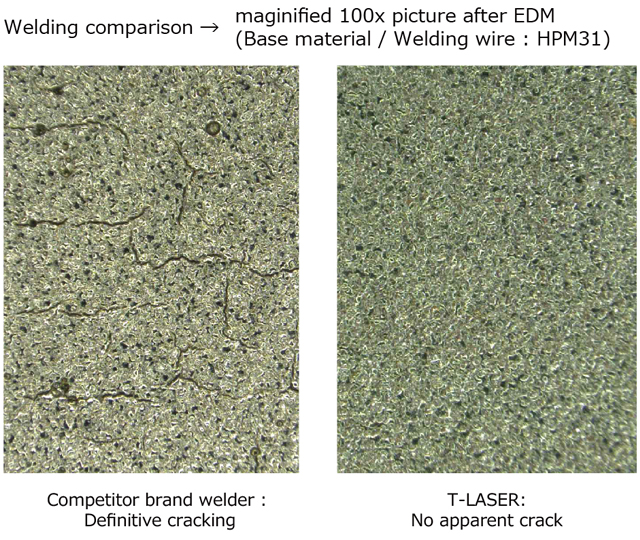 Safety Measures on TELUS Machinery
T-LASER is categorized as a "Class 4 laser". T-LASER has full compliance safety functions equipped for safe operation. We cav customise our machines to meet your safety standards and even provide safety guidance.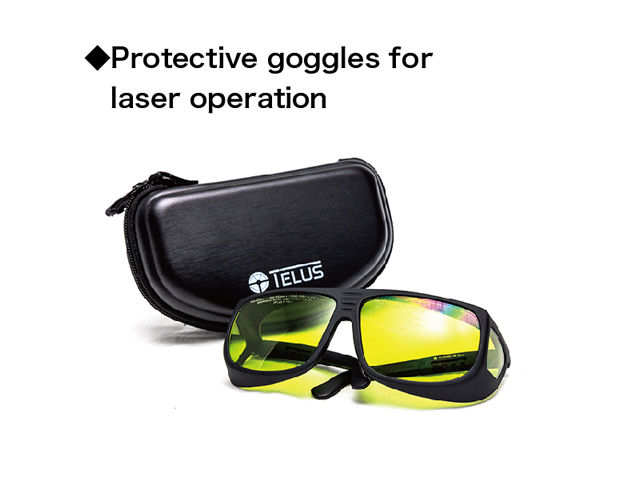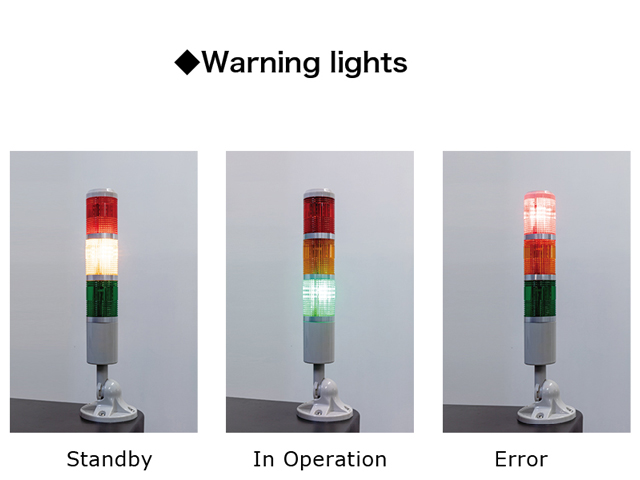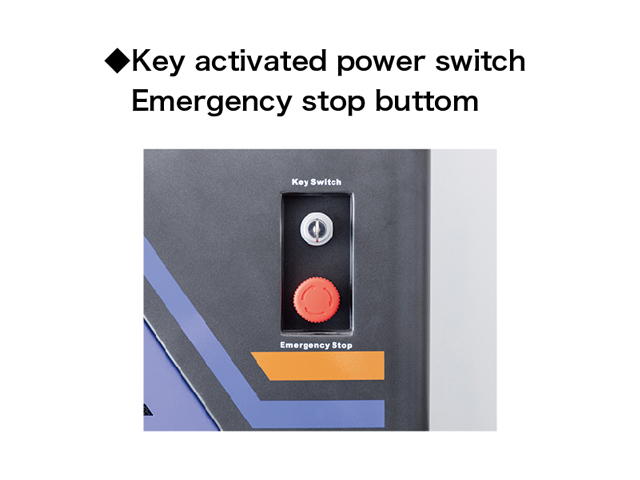 Comprehensive Customer Support
We are a manufacturer, but we aren't focused only on hardware but also on customer support so that our customer can make best use of our products.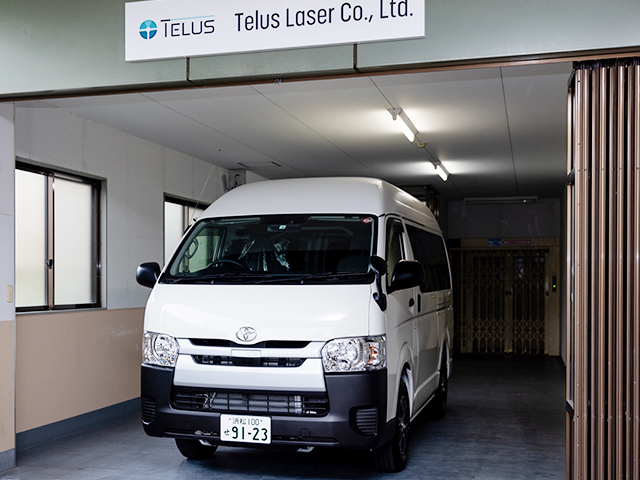 ①Before the purchase
Demonstration / Presentation
TELUS will provide a demonstration and listen to the customer's needs, meaning we can offer the best possible package for the T-LASER equipment.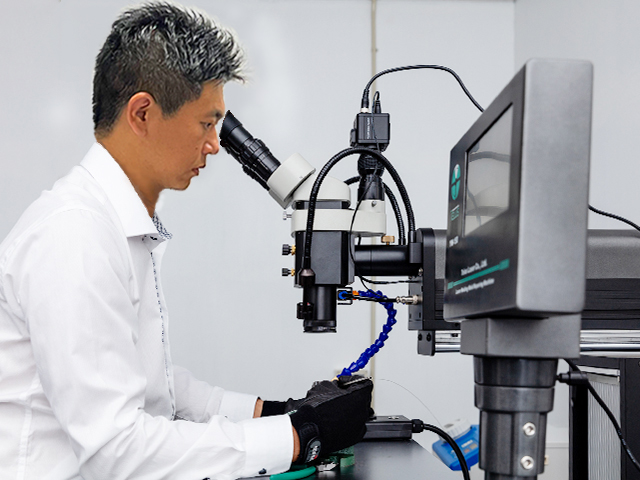 ②Installation: Safety and welding training program
Our experts will teach basic knowledge and skills about laser operation and safety.
Our welding training program will improve your welding techniques.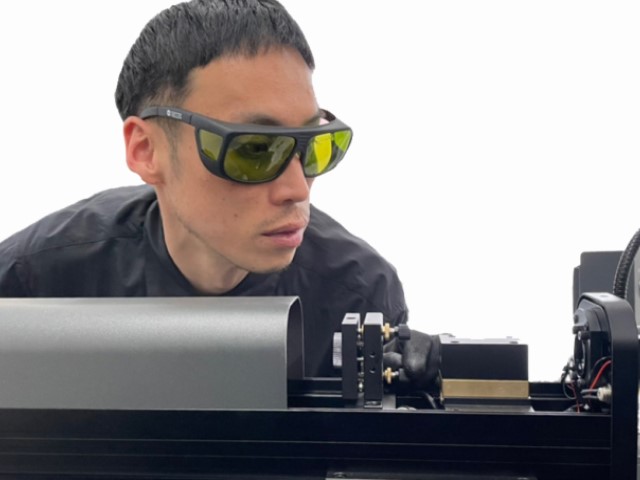 ③After purchase: High level welding training and maintenance
We can provide excellent after-purchase customer care and robust training programs for all skill levels.